Public Green Spaces
Flower bulbs & plant concepts
Verver Export has an extensive assortment of spring and summer flowering bulbs. Our customers throughout Europe use this assortment to create the most beautiful plantings in parks and public green spaces.
Flower bulbs
Verver Export designs, creates and supplies carefully conceived flower bulb concepts, often combined with annual or perennial plants, to enhance public plantings throughout Europe. With an extensive range of spring and summer flowering bulbs and extra attention for quality (large bulbs!), durability and insect friendliness.
Mechanical Planting
Large areas with lots of colour
Planting bulbs with a machine is the perfect way to create colour over a large area. Mechanical planting offers a substantial saving by removing the labour cost for planting the bulbs. It also gives your public green space a quality boost which benefits the environment, the residents and insect life.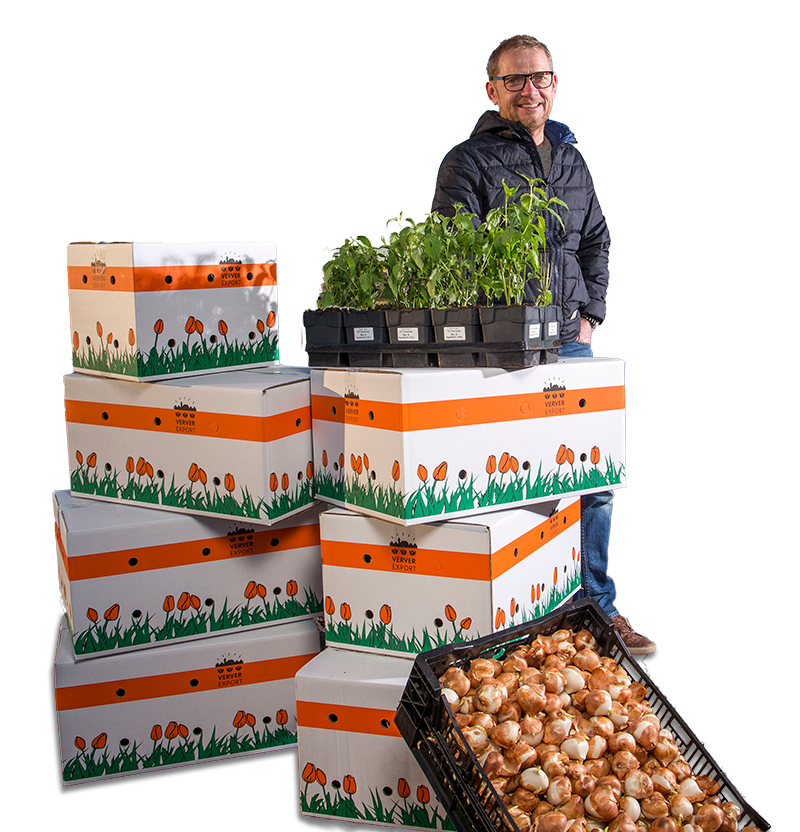 Experts in flower bulbs
and (perennial) plants for public plantings
Verver Export was founded in Heiloo in 1957 by Nicolaas Verver with as its core activity the traditional export of flowering bulbs to cut flower traders in the United Kingdom.
In 1988 his son Tijmen Verver joined the business. A restructuring of the business activities took place under his leadership. The focus shifted to exporting flowering bulbs for use in public green spaces and parks. Our vision is to enrich and enhance your environment with the aid of our products, plant concepts and knowledge of public planting. Our passion!