Spring flowering bulbs
Spring bulbs offer a wide variety in color, growth height and flowering time and are all more or less winter-hardy. These bulbs need to be planted in autumn because they need a cold period of a few weeks (soil temperature below 9°C) to flower in spring. The earlier the bulbs are planted, the sooner they will form roots and buds. It is important to plant the spring bulbs at least before the first night of frost.
Spring bulbs perfectly fit in flower beds with perennials. They also make wonderfully flowering borders and flower pots in spring, or embellish roadsides and parks in public green spaces for multiple years.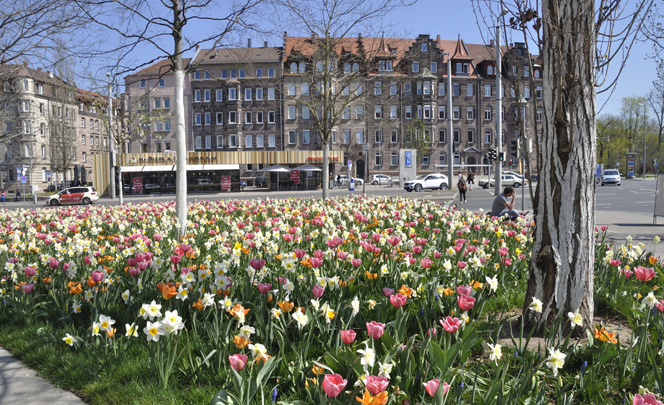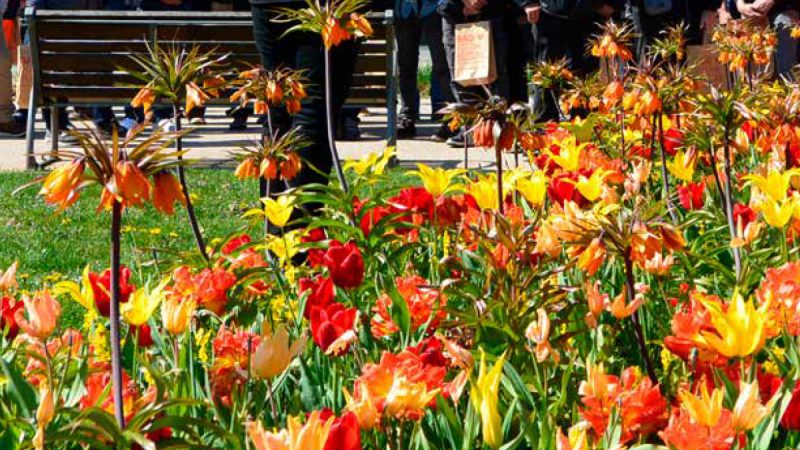 Mixtures
Verver Export's strength lies in combining flowering bulbs of various types, colours, shapes and heights. Our range includes some 150 mixtures with varieties from early to late blooming, as well as mixtures where everything flowers at the same time. There are also mono mixtures of just tulips or daffodils, for example.
In that way you can create dynamic beds with the longest possible flowering period, so that your urban park looks different every week in spring. A real feast for the eye, and a great space for your residents and visitors!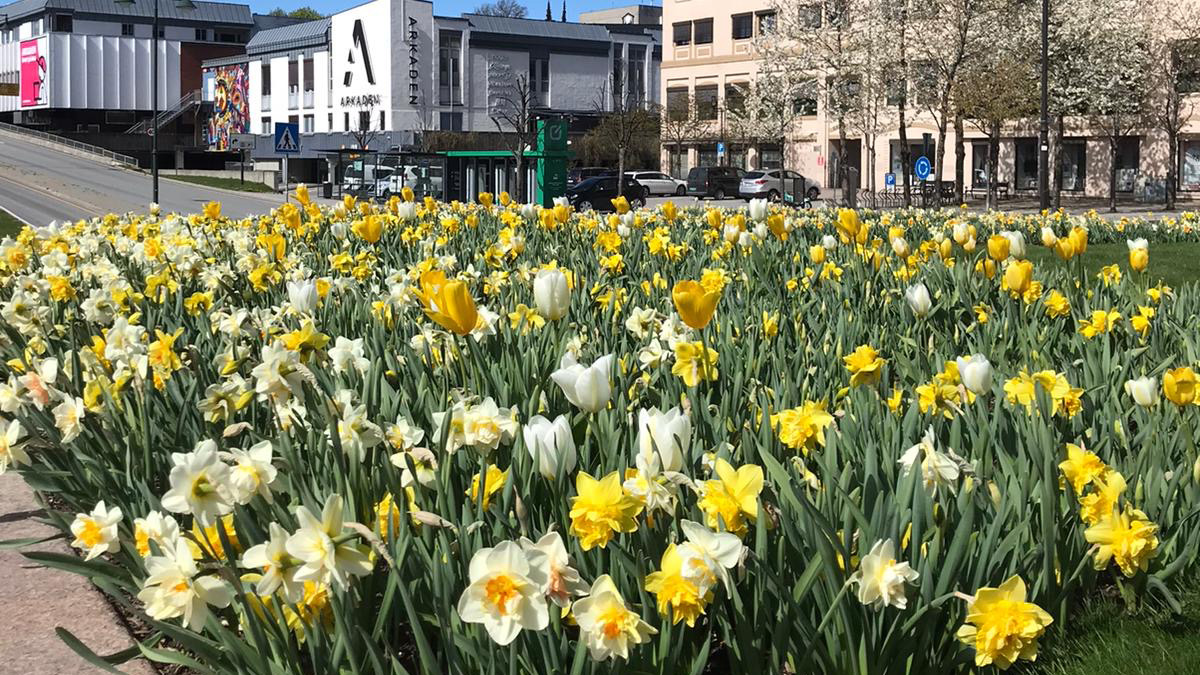 Individual varieties
Our mixtures are composed from our wide variety of individual species. Of course the most well-known species such as tulip, hyacinth, crocus and daffodil but also many types of special bulbous plants.
When determining the other range of flower bulbs, Verver Export always weighs up the applicability in public green spaces. If too small, too fragile, too many requirements for the circumstances: not suitable (for our clientele)!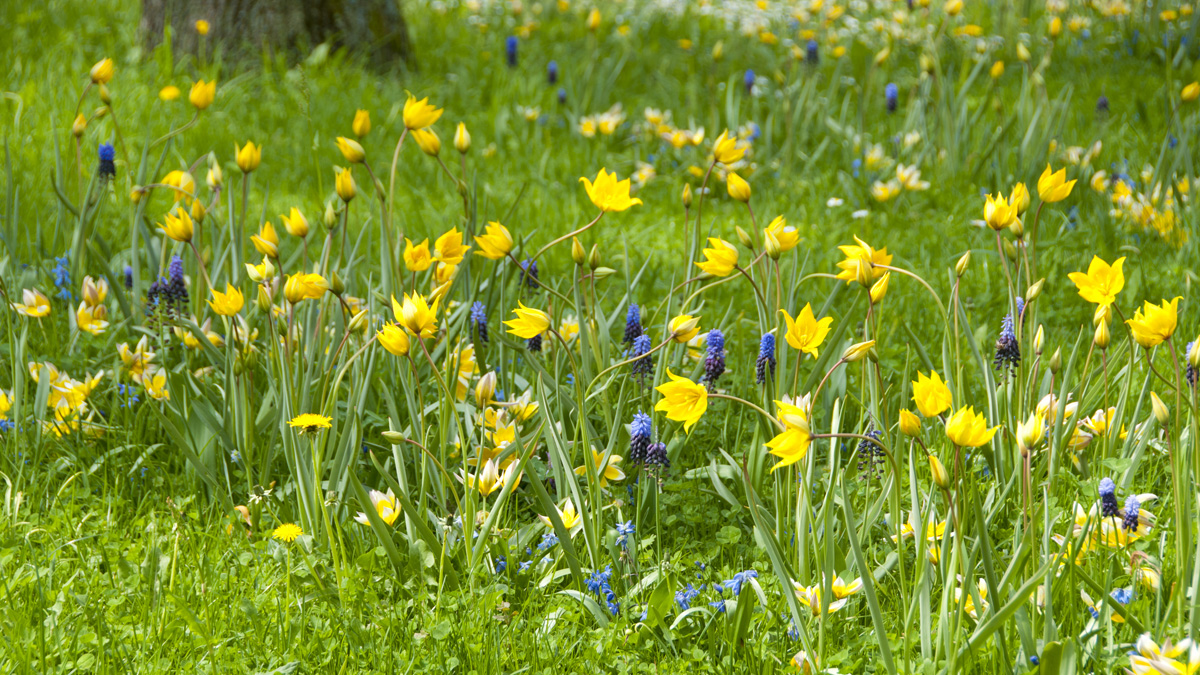 Naturalising bulbs
Nature is a source of inspiration for many green space planners and workers. Plantings in verges, parks and the transition to the natural landscape are excellent locations for naturalising bulbs. With little or no maintenance needs after a single planting effort they offer a big return.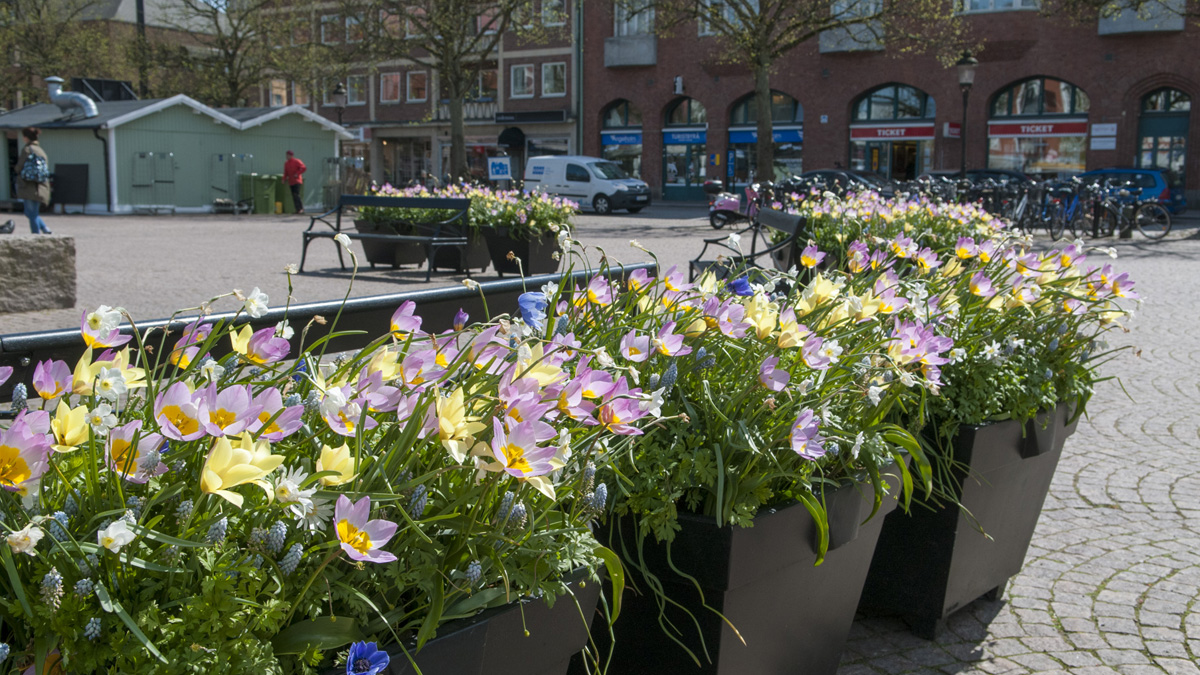 The Happies
Many of our flower bulbs are suitable for planting in containers and pots. We have already mixed several flower bulbs especially for you so that a long flowering time is achieved in your containers and pots. Moreover, these mixtures are highly resistant to frost, rain and wind. That makes you HAPPY, right?!
Inspiration
With our knowledge of and passion for flower bulbs, we are happy to help you create the most beautiful public green spaces. Dynamic borders in your city park, colourful roundabouts or beautifully styled flower pots in a central square.
Inspired? Get in touch with your regional Verver Export contact!