Conceptual solutions
At Verver Export, we like to think in terms of solutions. In order to offer the most suitable solution for your public green space, we are happy to combine flower bulbs with pre-cultivated bulbs, annual or perennial plants.
These combined concepts offer great advantages:
long flowering period
diverse borders
increased biodiversity
attractive all year round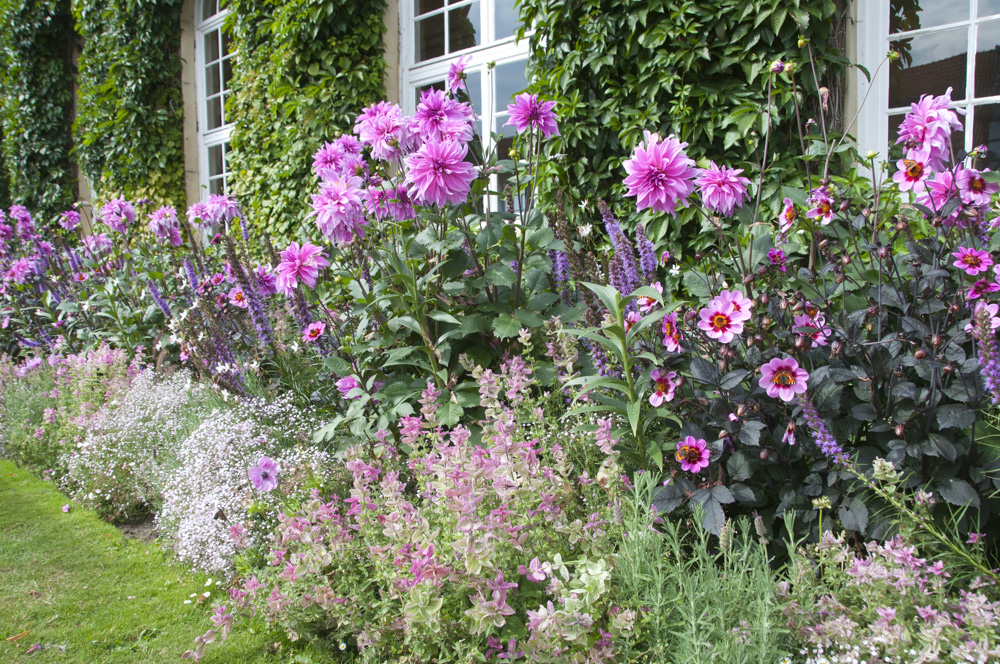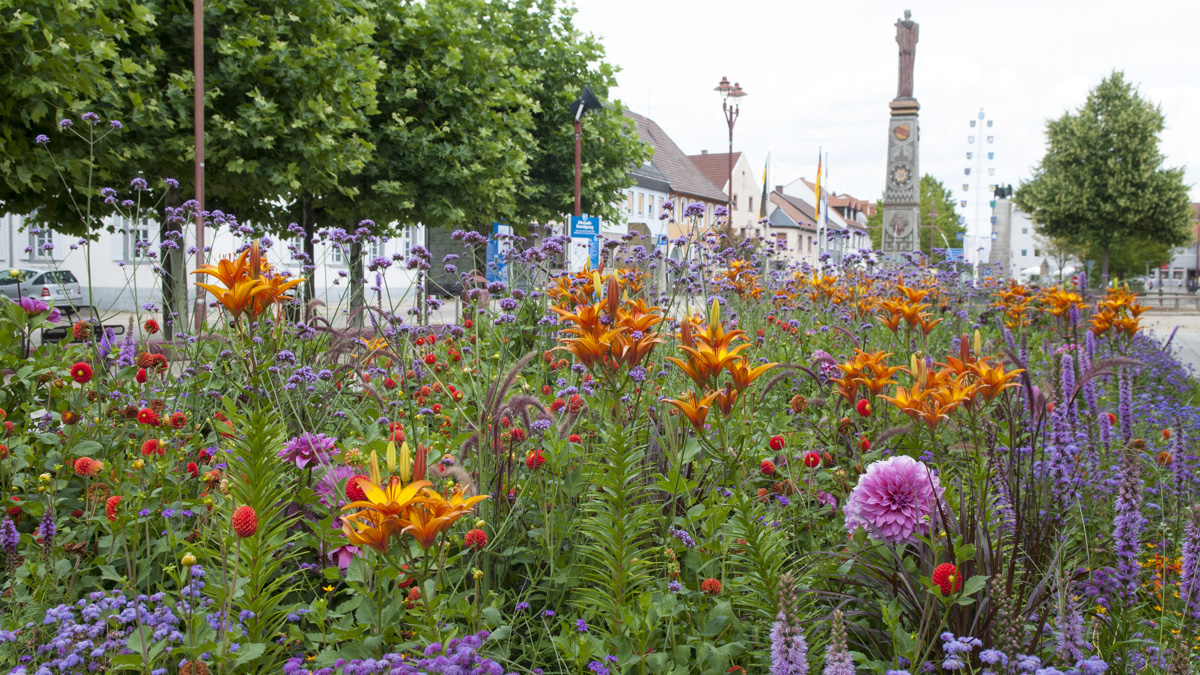 Summer Tram – a blooming creation all summer long!
Summer Trams are ready-made summer bed planting concepts from Verver Export: a combination of forced summer-flowering bulbs and annuals.
These concepts are supplied with a planting plan. No knowledge of plants required! During the first weeks you water and remove any weeds that appear. Within 4 to 6 weeks the planting is dense and weeds no longer have the chance to grow.
Dynamic and colourful planting

Delivered as soon as the risk of frost has passed (mid-May)
Tram Robuste – durable robust plantings
Tram Robuste concepts are created with robust plants that have been specially selected for more challenging locations after years of testing. An example would be traffic management green spaces.
Often you thereby opt for planting with 1 species or of a combination of a maximum of 3 species of plant in one concept. This form of planting can be eye-catching in terms of flower colour, but the planting must not be too colourful otherwise it is too distracting.
Winter- hardy and disease-resistant

Closed vegetation within 1 year
A selection of fast-growing perennials with a collection of spring bulbs.
6 m² | 48 perennials | approx. 300 bulbs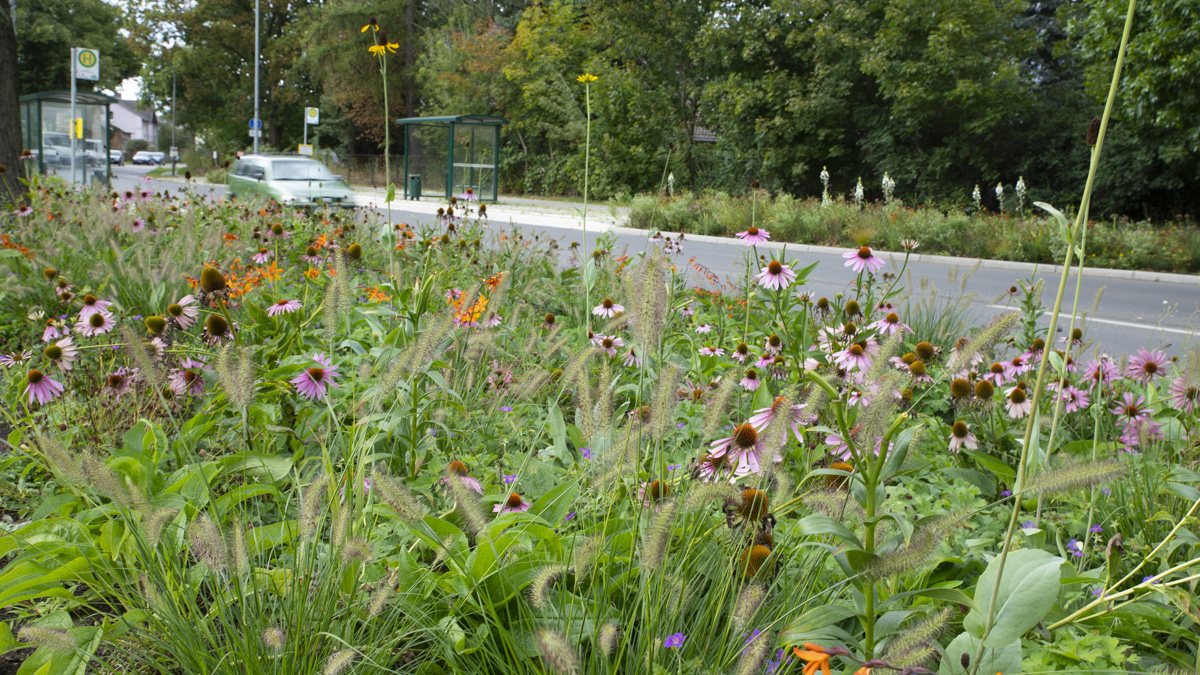 Tram Vivas – durable colourful plantings
Tram Vivas concepts are aimed at enhancing and accentuating plantings. A concept consists of 72 perennials with a spring and summer-flowering bulb package for 9 m². Each concept is supplied with a planting plan.
Five different strong-growing perennials

Hardy and disease-resistant

Dense vegetation within 1 year

Generous quantity of perennial flowering bulbs

Lifespan of perennial planting at least 5 years
The Verver Export catalogue with perennial & flowering bulb concepts provides more information to help you achieve durable, green and colourful plantings in public green spaces.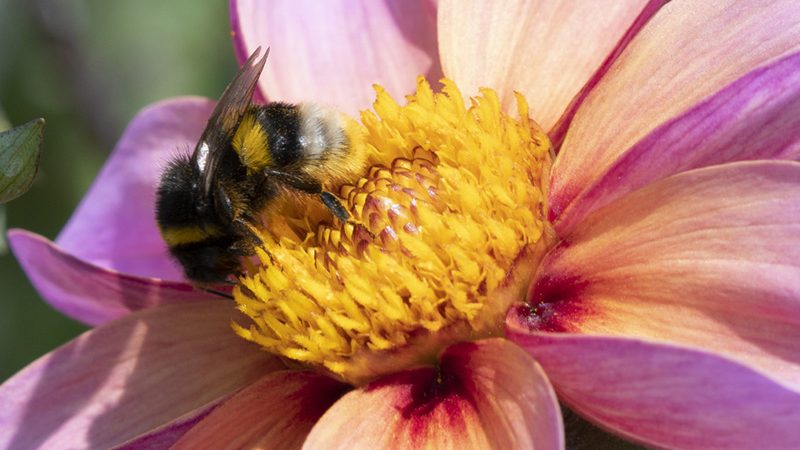 Bee Wise – increase biodversity
The Bee Wise concept contributes to more biodiversity in nature in the city / village / park. That is why a large part of the content of the concept is aimed at attracting bees and butterflies.
A healthy and varied landscape benefits the environment and is crucial for humans, pollinators, birds and animals. That is why Verver Export's concepts pay increasing attention to diversity.
The mixtures, kits and trams that are especially attractive to bees and butterflies are highlighted with a Bee Wise stamp in our catalogues. This allows you to select and create an insect-friendly decoration of your public greenery in no time at all!
Advice
The right concept in the right place is essential for the success of our concepts in your public space. Do you have questions or do you need help in choosing the right interpretation? Then please contact our regional contact person.