Specialist in flower bulbs
and (perennial) plants for public green spaces
Verver Export strives to be the most innovative yet reliable supplier of bulb and plant concepts for public green spaces in Europe. A European trailblazer in product development for attractive, high quality, durable public plantings.
Our friendly, pragmatic and committed team have just one goal: to provide our customers with the best quality and personal advice.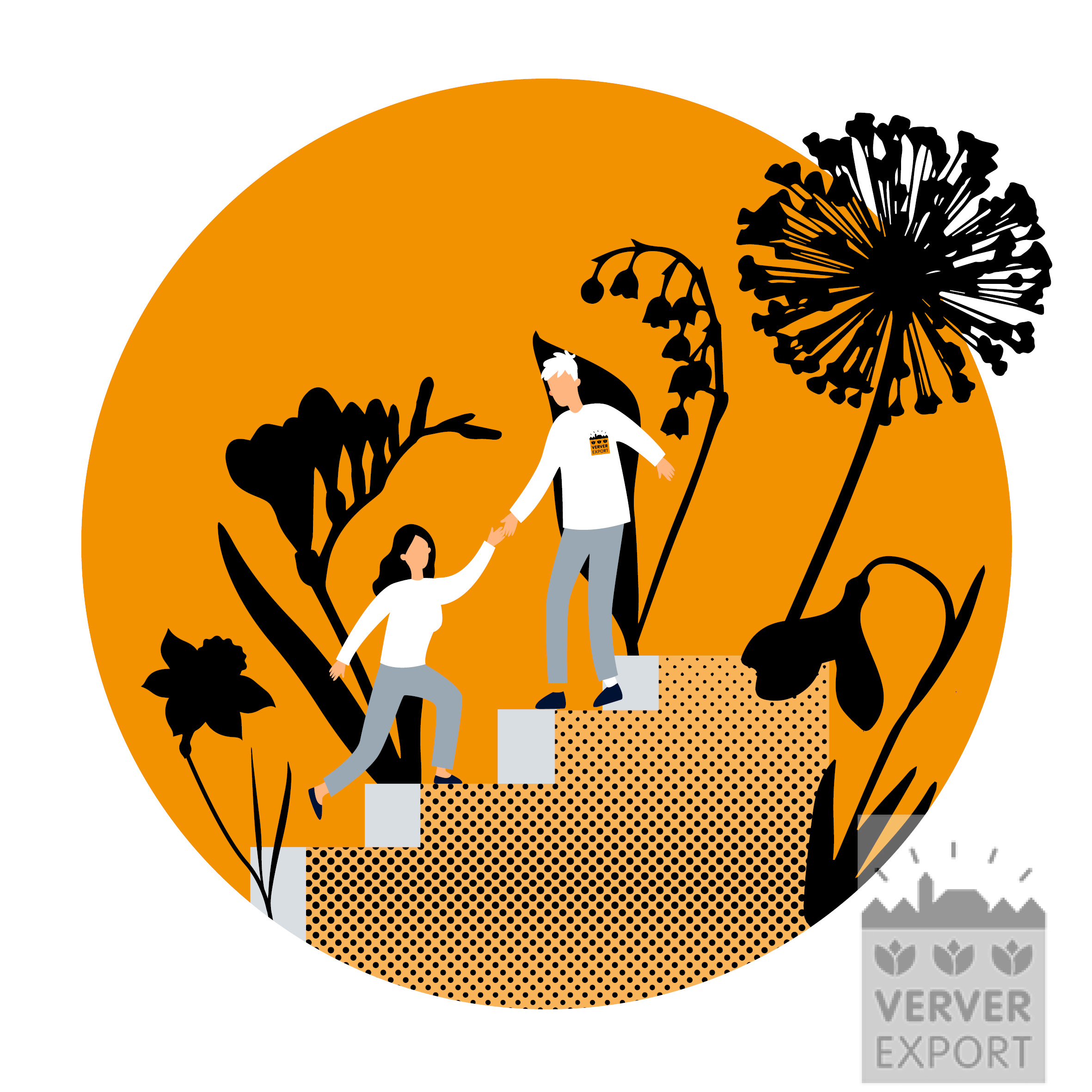 Specialist
Advice
We not only supply products, but also advise our customers on technical details regarding soil, climate, preparations and planting. We offer you suitable concepts for your specific planting areas and with the aim of keeping them blooming and looking beautiful for as long as possible.
Creative Team
The Creative Team provide the creative and innovative basis for our range selection and innovations. Bursting with passion and emotion, they ensure surprising, timeless combinations and applications every year.
Tested in practice
Concepts are tested at Verver Export in our own experimental garden and with customers in practice. Because climatic differences have a definite influence on the performance or the effect of a combination of flowering bulbs or perennials. Knowledge is power!
Core values
High quality; largest bulbs

Original, carefully assembled mixtures

More than 50 years' experience

Aesthetic value; concepts designed by our own Creative Team

Innovative: range & (future) opportunities

Focus on our clients; regional contacts in order to be able to visit the client on site

Creating a community; think and dream green!
Public green spaces
Verver Export focuses on cities, municipalities, housing corporations, parks, green areas and cemeteries, estates, golf clubs, hospitals, zoos, amusement parks, project developers, wellness centres, gardeners and landscape architects. In short: all parties involved in the decoration of public greenery.
Today, Verver Export is active in 11 European countries: France, Germany, Switzerland, Belgium, Luxembourg, Denmark, Sweden, Norway, Czech Republic, Slovakia and Spain.
Quality + innovation
+ creativity = Passion!
The first flower bulbs will be delivered to Verver Export from the beginning of July. In total, we expect about 750 varieties from more than 300 suppliers at our production location in Heerhugowaard. The bulbs are immediately checked for quality and size upon arrival. From the moment they are put on location, there is only one thing that matters: ventilation!
At the end of November, the production hall will be completely cleaned and prepared for the arrival of the summer bulbs, which are stored in the "summer tent". A makeshift tent occupying part of the production hall, surrounded by plastic bubble wrap to keep air circulation constant and provide the best possible climate for the dahlias and other summer bulbs.
In mid-March, we will start potting dahlias and annual summer plants, which are mainly used for our Summer Trams, the ready-to-use summer plant concepts. The last deliveries will take place in June. Just in time to make room for the spring flower bulbs again.
History
The company Verver Export was established in Heiloo in 1957 by Nicolaas Verver, focusing on the traditional export of flower bulbs to cut flower traders in the United Kingdom. At the time, it was a family business run by Nicolaas Verver with his wife Corrie. In 1988 their son Tijmen Verver joined the business. The business activities were restructured under his leadership. The focus shifted to exporting flower bulbs to the whole of Europe for use in public plantings and gardens. Today Verver Export operates in 11 European countries
Premises
Since April 2017 Verver Export has been based on the Alton greenhouse horticulture site at Hasselaarsweg 30 in Heerhuogowaard. The building comprises a greenhouse structure of around 100 x 100 m (10,000 m²), whereby approximately 60% is used for the propagation and cultivation of (pot) plants. The remainder is used for storage, processing and distribution.
Verver Export strives to work with as few emissions as possible, including by using the latest construction technologies and making provisions with regard to saving energy and its own energy production.
Team Verver Export
The organisation employs 20 to 40 people at its Heerhugowaard location, depending on the season. Together with the office staff and the production staff in Heerhugowaard (the Netherlands), as well as the sales representatives and field staff, Verver Export forms a community in which the core values of Verver Export are central.