Say September, you say exhibitions. Verver Export was well represented in several countries last month. From southern France to eastern Germany and even in Norway and the Czech Republic. With many enthusiastic visitors and new contacts, we look back on successful events.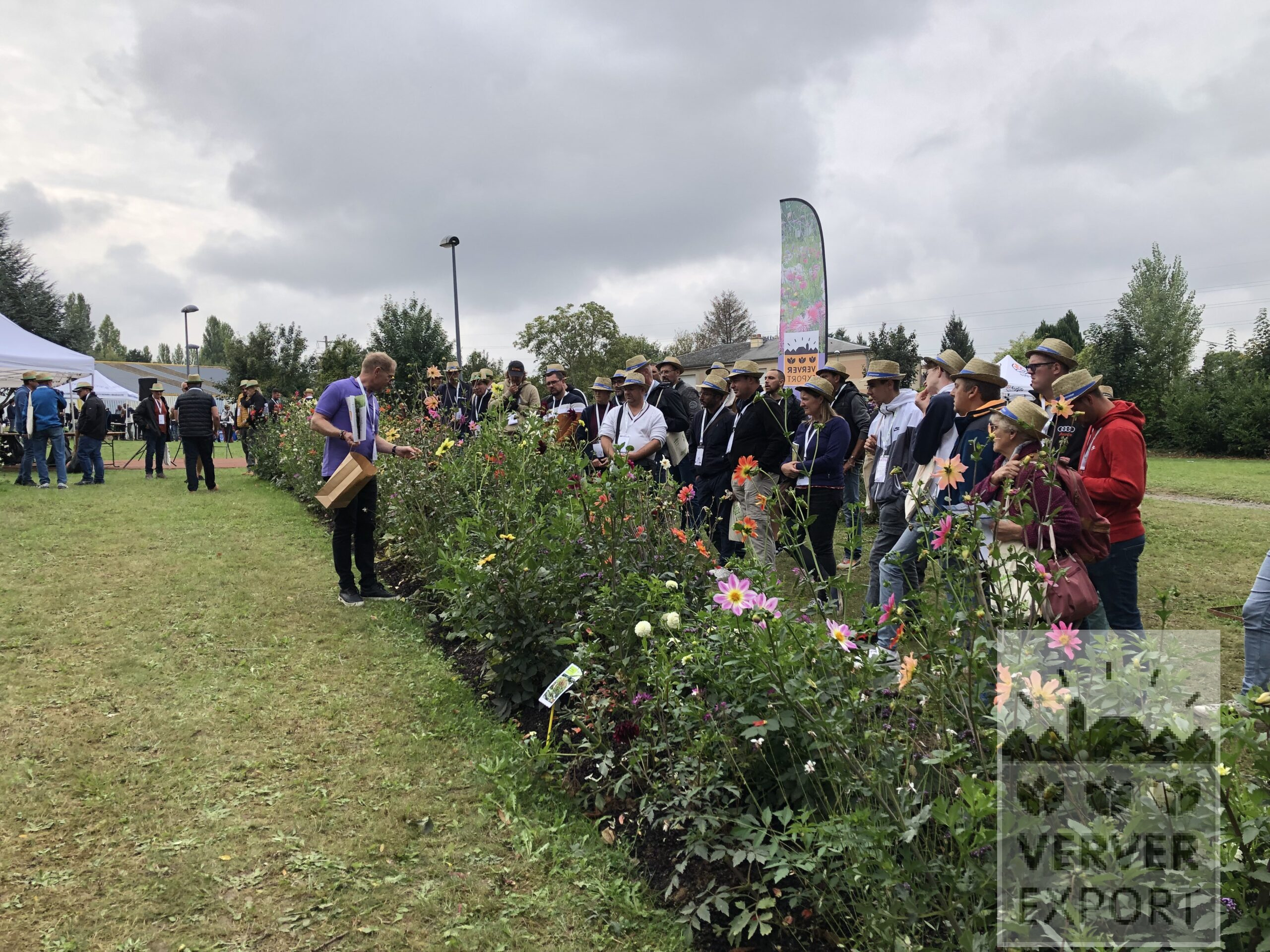 Salon Socodip (FR)
On Thursday 15 September, Salon Socodip took place in Gauchy, France. A summer party because our dahlias and costas bloom beautifully there. The summer party was a little less in terms of weather. But despite this, many customers came in large numbers and it was a success.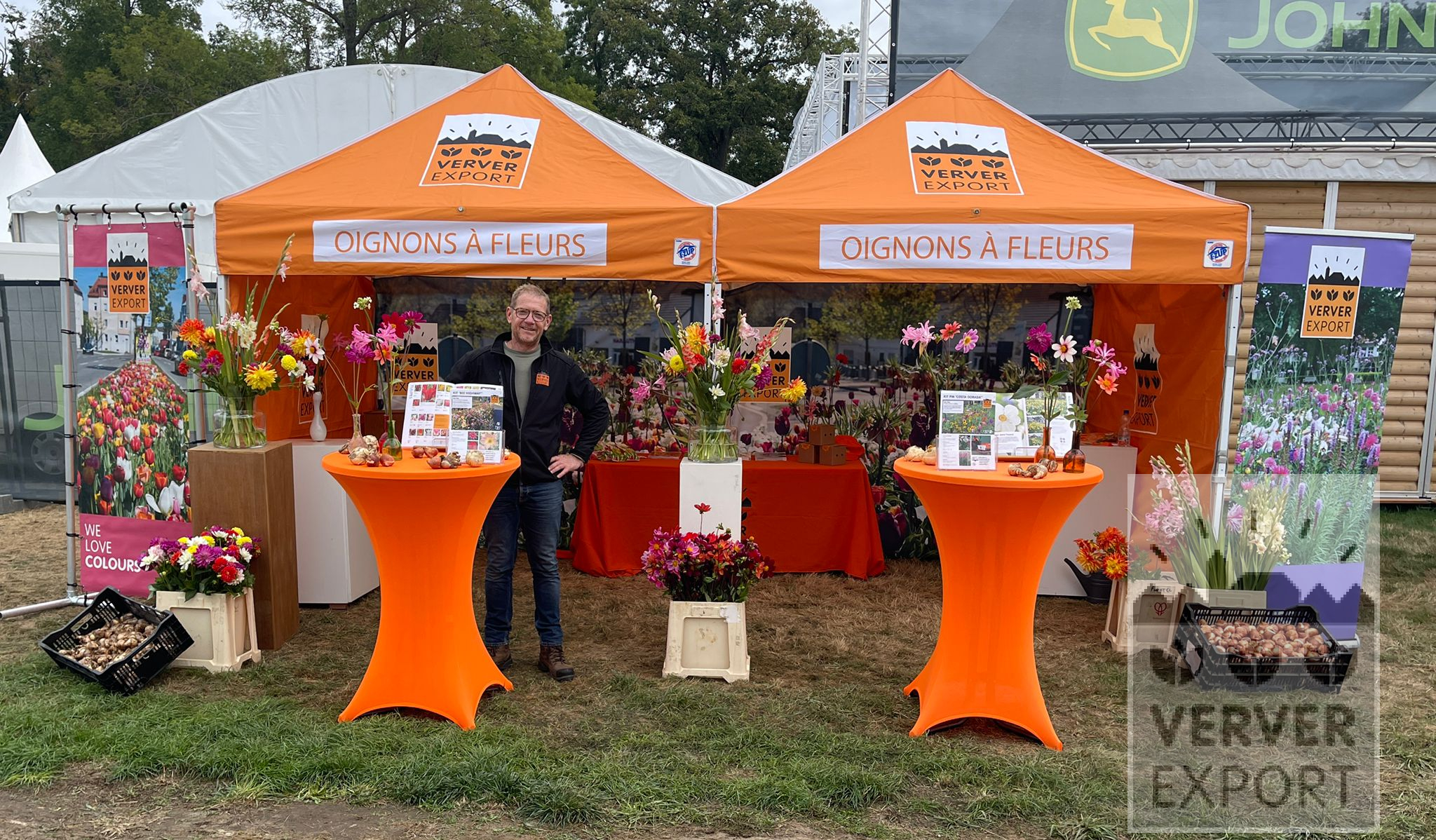 SalonVert (FR)
A new edition of Salon Vert took place on Wednesday 21 and Thursday 22 September 2022 at Château de Baville in Saint-Chéron (91). Naturally, Verver Export was present. For those who don't already know: this is the largest exhibition for the construction, development and maintenance of green spaces and landscapes in France. On these sunny days, around 27,000 visitors came to visit the stands of 600 different brands on an area of 150,000 m2. We took this opportunity to present our products, services and know-how and convince our customers that we are the best supplier. We are looking forward to new places in France where beautiful flowerbeds and flower meadows with bulbs from Verver Export will appear next year.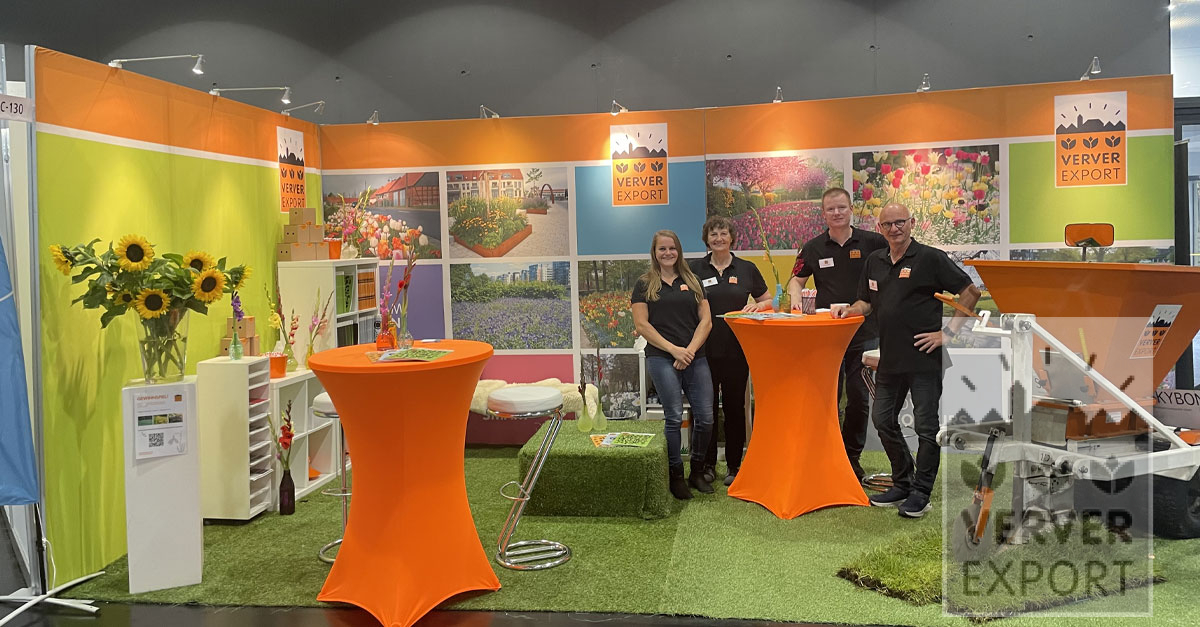 GaLaBau Nürnberg (DE)
On 14 to 17 September, the GaLaBau, or Garten, und Landschaftsbau trade fair took place in Nüremberg, Germany! And with success, in the new hall 3C, Verver Export was perfectly positioned at a corner where the planting machine was showing off its bulbs. More than 70,000 visitors and some 1 200 exhibitors in 14 halls made the fair a great success!
Did you miss us at the above events? We can be found in France on 13 and 14 October at Congrès Hortis in Roanne (41). Not near France but can you be found up north? Then come to Norway where we will be present at Park og Anlegg on 24 and 25 November. And for our Dutch fans, the annual Autumn Outlet Store is on Saturday 19, Sunday 20 and Saturday 26 November. Register now via our website!
Are you interested and want to stay up to date on upcoming events where you can learn about Verver Export's products? Keep an eye on the website www.ververexport.nl/en/ and our social media channels.